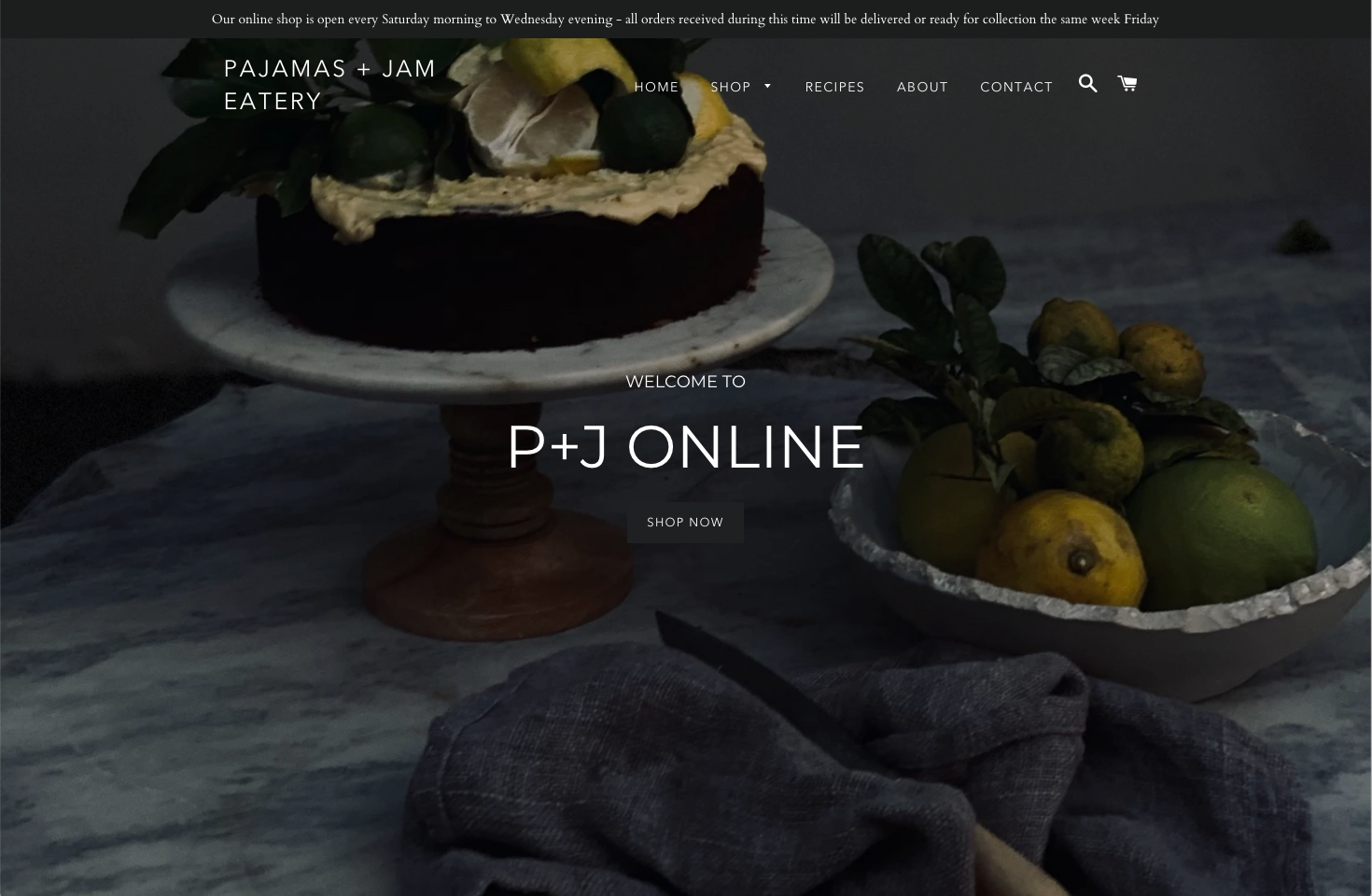 Online shop for Pajamas + Jam | eatery.
An extension of a
previous project
for the brand. 
With this project I also became the brand manager for the company-

• Managing their instagram and facebook accounts.
• Engaging with customers.
• Driving sales through the online shop. 
• Meeting weekly financial targets.
• Maintaining the website and products along with the images and product info.
• Implementing systems to allow a more streamlined admin process for the client.